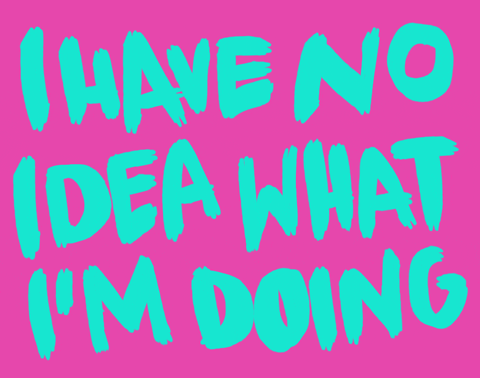 In so many schools on this land now known as Australia, it is possible to walk through the grounds, classrooms, and lessons, and see nothing of the First Nations People or the history before invasion, included or acknowledged within the fabric of the school experience. Yes there are some clear exceptions to this, and I have had the pleasure to work in schools and with colleagues and friends whose commitment to changing that narrative is obvious and refreshing. But unfortunately a lack of cultural safety and inclusion continues to be what I hear about and experience most regularly. While we exist in the education space as students, academics, teachers, and writers, too often the only representations of this land, history, and people within the schooling experience is deeply Eurocentric, and significantly if you do hear anything of Indigenous Australia it is very limited, written 'about us' rather than 'by us' and generally steeped in deficit, surrounded by language which positions Indigenous people, culture, languages, and practices as relics of the far distant past and 'primitive'.' This is not accurate, and is negative for Indigenous students, but also for non-indigenous students who are then denied the opportunity to understand the land, people, and history of this place which is now also their home. We can do better, and wow is there some incredible research and resource creation taking place which if implemented and utilised will have very positive impacts on the education experience for all students.
When I do discuss this with teachers they very often say to me: 'I have no idea what I am doing'. The idea that they themselves are not Indigenous seems to be, for many, an acceptable barrier that is deemed 'enough' to stop their engagement and inclusion of Indigenous knowledges and histories. When it really isn't. I am an Indigenous woman, so for me this may be easier than others, but I am not naturally great at maths – yet as a primary school teacher that doesn't mean I simply dismiss it as a subject… We as teachers are not born mathematicians, or linguists, or readers, or innately able to know the rules and skill required for sports like Basketball or Tennis. We learn them, we actively and consciously engage, we practice, we speak to those who do know, and we try until we get it right. There is no reason why then Indigenous knowledges should be dismissed or placed in the too hard basket.
You can do this, and as teachers it is a cultural and national imperative that you do.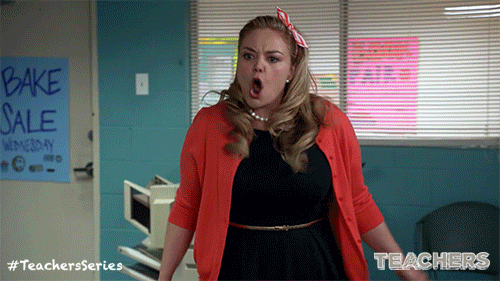 It is my honour to work in higher education, I absolutely love it, and the energy of the students is such a joy to be around. I LOVE being a teacher! I love teachers, and the energy, passion, and care that so many bring with them every single day to their spaces.
In my courses, each semester I have adults come in to my classes, and although they have great intentions, together we find they have not been equipped with factual information around the land they are on, or the history and present of the First Nations People. They often do not know about the Frontier Massacres, Stolen Generations, White Australia Policy, Exclusion on Demand Policy, or even key historical moments such as 'terra nulls' or 'Mabo'. This is not fair on them, or their future classrooms and families. I could wax lyrical about the frustration this gives me, it results in a lot of misconceptions, and myths which they have been fed through inappropriate and limited teachings, and tabloid-type mainstream media, and we then have to unpack these beliefs and adjust their lens before we can engage in the best possible learning together.  I wrote about ten of the most common questions I get from my students here, which is revealing in the information they come into my classroom with. And what is SO KEY here is that these are students who have great intentions, are often in the class as an elective, these are not examples of students attempting to troll or distress me, these are genuine and common questions from future teachers.
There has been significant progress in terms of attitude and approach from the Department of Education here in New South Wales, which has been significantly impacted by the petitions and protesting of Indigenous people. Collaborative efforts have created very, very good resources and research which teachers here in New South Wales can now draw on, but in many schools these resources are under utilised. Having primary aged children myself, it is infuriating to witness their learning experience continue to be one that in so many ways disregards the decades of hard work.
There are several key, easy to use documents which provide resources and outline HOW to get started – such as the Working with Communities Guide, Aboriginal Education Policy, Turning Policy into Action Guide, and Personalised Learning Pathways guide.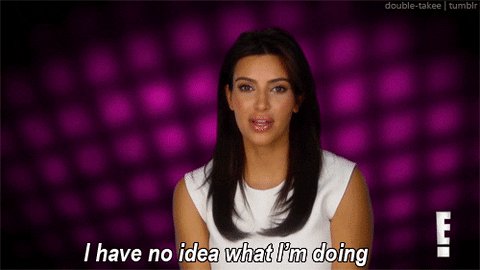 If it is 'Indigenous' it is not uncommon to hear that it is either left out, or excluded, where only the Indigenous students see it, or it is taught as a one off and not embedded and interwoven into the whole school experience. This increases the 'Othering' of Indigenous identity, impacts on the cultural safety of Indigenous people, and is unfair on non-indigenous students who would benefit so much from this information.
When the culture of a school is one where Indigenous knowledges, and information which sits outside of the white narrative, it can make it uncomfortable to 'try' and be the one who brings these things in. Alternatively, it can make it feel easy to just ignore the work, and go on doing your own thing, despite what the Departmental policies are. And we all know that teachers are already working with packed curriculums and full classrooms, for many people the idea of adding 'more' to their 'to do' list is just…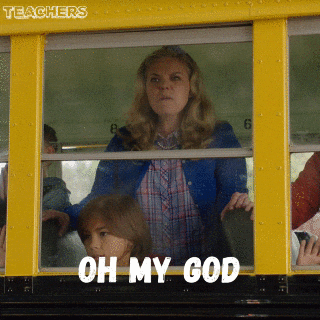 I hear you, I see you, I do.
But we need to do better, we can't keep hearing about closing that gap, without putting into action the policy and research and resources which are here and available to our classrooms (whether that be our own personal learning journey, or a formal class setting). Whoever you are, and whatever you position, if you're reading this you possibly want to know more and do better in this area. So, with the many, many great teachers and parents in mind who I know want very much to engage appropriately and build their resources, I thought I would create this post. I am also asking my social media networks to let me know of great resources, as I am New South Wales based and so my awareness and resources are informed by the policies and practices here, and so I acknowledge and give thanks those who have taken the time to add to my online thread, sharing their favourite resources.
Please note:
The following resources are accessible whether you are a home educator, a public school educator, a private school educator, or even just looking to further educate yourself!
If you click on the title of the resource, it is an active link which will lead you to the resource, or the option to purchase the resource. These are NOT affiliate links, I make no money from this, these are not sponsored. I have linked purely for ease of access.
Before you go looking for generic resources, I recommend you locate yourself, get to understand whose land you are on – there is no generic, pan Indigenous identity, we are many separate cultures and Nations (an analogy I often hear is that we are unique countries, much like how you see distinct counties located within Europe).
Each school and State/Territory has their own unique policies and guides on resources for your classroom, remember that this is a general list created for general applicability, you are ultimately responsible for determining if the resource is appropriate for you, your classroom, and your students
There is a big difference between a 'Welcome to Country' and an 'Acknowledgement of Country'. Acknowledging the country you are on before you start a day of learning, a meeting, or an assembly is a respectful practice. It is also policy in some States/Territories if you are on school property. Learn about Welcomes and Acknowledgements here.
Although not created by an Indigenous person, this map of the Frontier Wars has been created (and is being created actively, in stages, ongoing) collaboratively with Indigenous people as the project progresses, it is an excellent resource.
If you would like to review the resources you currently use, then I highly recommend this very useful checklist for checking whether or not texts are appropriate. Cheers to The Queensland Gov for this one!
'When developing school-based resources or selecting texts or materials, teachers should carefully evaluate their educational value for embedding Indigenous perspectives. In particular, it is essential that the materials selected are sensitive and adequate in their treatment of Aboriginal aspects and Torres Strait Islander aspects of the subject matter'.
Professional Teacher/Educator Development
You should aim to engage with and support the community, stories, and history of your local area. In New South Wales a great start point is the Aboriginal Education Consultative Group (AECG). Find your local AECG and attend a meeting, connect with and engage with your local community – they are your best resource.  In other States and Territories there are similar organisations which are Indigenous led, Indigenous controlled, and an incredible starting point for getting to better understand the land your educational space exists upon.

Respect, reciprocity and relationship!
Engaging and partnering with Aboriginal and Torres Strait Islander parents and community to improve student outcomes. 'Our learning journey travels across Nations and songlines into our early learning centres, our schools and our universities, to create powerful educative partnerships. Your story, our story, sparks new conversations and connections and possibilities'.

Secondary School and Higher Education 
Books
Digital Resources
The information and resources contained in this guide provide a platform for teachers and educators to consider how to effectively embed important ideas around reconciliation, and Aboriginal and Torres Strait Islander histories, cultures and contributions, within the specific subject/learning area of The Arts- Drama. Please note that this guide is neither prescriptive nor exhaustive, and that users are encouraged to consult with their local Aboriginal and Torres Strait Islander community in engaging with the material contained in the guide.
Located in Tasmania? Then you must check out 'The Orb' Classroom Resources
In Classroom Resources you will find general supplementary materials to support the teaching of Tasmanian Aboriginal Histories and Cultures and the Aboriginal and Torres Strait Islander Histories and Cultures cross-curriculum priority. These materials include learning tasks, illustrations of practice, supplementary printed materials and links to other relevant resources. For materials that directly relate to specific resources please see the relevant Teacher Drawer; Dance, Fibres, Muttonbirding, Ochre, Shelters, Stone Tools.
360 Songlines (a Virtual Reality Experience)


Float amongst the endless expanse of The Pleiades, behold the majestic scar trees, marvel at the Western Kimberly and the Wandjina as Rhoda Roberts AO, Head of Indigenous Programming at Sydney Opera House and Director of Lighting the Sails 2016, guides you through 'Songlines'.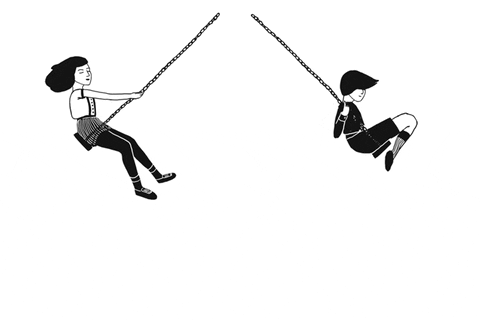 Primary School
This list is no where near exhaustive – many of the above texts can be utilised for upper primary, and by accessing sites such as AIATSIS and 'black words' on Auslit (both linked above) you can find and source many primary and Early childhood resources. 
Books
Welcome To Country Schools Edition 
by Professor Marcia Langton. Welcome to Country

 is essential reading for every young Australian. The chapters cover prehistory, post-colonial history, language, kinship, knowledge, art, performance, storytelling, native title, the Stolen Generations, making a rightful place for First Australians and looking to the future for Indigenous Australia. This book is for the new Australian generations and works towards rectifying the wrongs of this country's past. You will quickly appreciate how lucky we are to be the home of the world's oldest continuing civilisation – which is both diverse and thriving in Australia today.

Bruce Pascoe has collected a swathe of literary awards for Dark Emu and now he has brought together the research and compelling first person accounts in a book for younger readers.
Physical Activity
Yulunga*: Traditional Indigenous Games is an activity resource of over 100 traditional Indigenous Australian games created to provide all Australians with an opportunity to learn about, appreciate and experience aspects of Aboriginal and Torres Strait Islander cultures. Suitable for children and adults of all ages, abilities and backgrounds, Yulunga can be used in schools around Australia as an educational resource and as a guide to inclusive, structured sport within communities
Digital Resources



A K-10 resource – Star stories of The Dreaming tells some of the rich cultural astronomy stories of the Kamilaroi (pronounced kah-mee-lah-roi) and Euahlayi (pronounced you-wally-yay) peoples. These days, the study of the sky knowledge of ancient and traditional cultures is called "cultural astronomy", and it looks at how the knowledge of the night sky was important in peoples' culture, ceremonies and daily life. Since Aboriginal and Torres Strait Islander people have been living for so long in Australia, they are considered to have the oldest continuous culture on Earth. If knowledge of the night sky was an important part of that culture, then they could also be considered to be the world's first astronomers.

Created and collated by ABC, biscover Aboriginal and Torres Strait Islander history and culture. There are features on Aboriginal languages, National Sorry Day, Dreamtime, Indigenous art, Vincent Lingiari and much more. Supports the teaching of Aboriginal and Torres Strait Islander history as part of the Australian curriculum.

Wingaru Kids is a tool to assist teachers to deliver Aboriginal Studies to all students. Wingaru Kids provides quality content created by Aboriginal peo
ple in an engaging format so that students are excited to learn authentic and accurate knowledge about Aboriginal people. The resource features lessons designed for each learning stage as established in the Australian Curriculum.


'Litte J and Big Cuz'

A fun 13 x 12 minutes series for 4 – 6 year olds.
Full press kit here: https://www.littlejandbigcuz.com.au/uploads/files/littlej_presskit.pdf
Full series here: http://littlejandbigcuz.com.au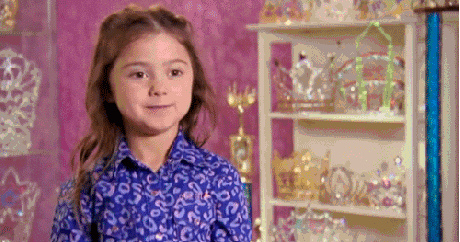 Early Childhood
If you can't think of how to embed Indigenous knowledges into early childhood, you haven't been trying…Seriously, inclusivity in the early years can be done SO simply, Pinterest is absolutely overflowing with simple ideas for the little learners, so take a peak, and then take the ideas that grab your interest the most along to an AECG meeting and ask for guidance on how to make it appropriate to your local area.
Yarn Strong Sista (YSS) is an Indigenous Education Consultancy that provides a range of services including Aboriginal Cultural Awareness Training, Aboriginal Storytelling and Indigenous Education Resources.
ALSO…
As well as the above resources which are all Indigenous created, I also have personally loved the following items for inclusive teaching within my own classrooms. The simple practices of ensuring the dolls, posters, books, and art activities are not all-white, all the time, has a profound impact on the journey of your students.
The following resources are helpful, though not created by Indigenous people.
My kids own several of these dolls, they are beautiful.

Teacher resources consisting of YDM lesson plans for Prep (Foundation) to Year 9 have now been developed to support aspects of the Australian Curriculum content descriptors and cross-curriculum priorities (embedding Aboriginal and Torres Strait Islander histories and culture). These follow the Reality–Abstraction–Mathematics–Reflection (RAMR) framework which is designed to develop the proficiencies – understanding, fluency, problem solving, and reasoning – to assist students to work mathematically.

*excellent resource to be utilised alongside Bruce Pascoe's Dark Emu (listed above)

Explodes the myth that pre-settlement Australia was an untamed wilderness revealing the complex, country-wide systems of land management used by Aboriginal people.  Across Australia, early Europeans commented again and again that the land looked like a park. With extensive grassy patches and pathways, open woodlands and abundant wildlife, it evoked a country estate in England. Bill Gammage has discovered this was because Aboriginal people managed the land in a far more systematic and scientific fashion than we have ever realised.

*Interactive map, created with consultation and collaboration with FNP.
From the moment the British invaded Australia in 1788 they encountered active resistance from the Aboriginal and Torres Strait Islander owners and custodians of the lands. In the frontier wars which continued until the 1960s massacres became a defining strategy to eradicate that resistance. As a result thousands of Aboriginal men women and children were killed. This site presents a map, timelines, and information about massacres in Central and Eastern Australia from 1794 when the first massacre was recorded until 1930. Only events for which sufficient information remains from the past and can be verified are included. The map also includes information about massacres of British colonists and others in Central and Eastern Australia in the same period. After 1930 the massacres continued but are not included here. Details of incidents of massacres after 1930 will be included in the next stage of the project.
Lastly, this is a list of articles which talk about various approaches and inclusive options which are a really valuable read. Among all the deficit talk which you will constantly hear about Indigenous people, it is important to understand that such deficit is reflective of colonisation and oppression – not us as a diverse, rich, and deadly group of Nations. There are SO many amazing, exciting, valuable things happening, diversifying your news sources and connecting in with Indigenous academics, activists, and writers via spaces such as Twitter and IndigenousX are a good way to ensure you hear about the great, rather than just the gap.

Additional Awesome articles & clips…
Western education has reinforced the belief that Aboriginal people have no concept of mathematics. Let @IndigenousX host Chris Matthews set that straight
Inclusion within classrooms, in the playground, throughout the fabric and practices of the entire school experience is where it is at.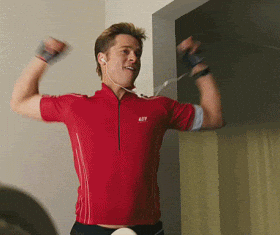 This will be an ongoing blog, more resources to be added. You are welcome to share the blog around, but please do this by sharing the URL to this post, do not cut and paste my content to other sites as your own work. Thanks ❤
Amy x